Multi-agent Control of Simulated Vehicle
Marek Timura has ported Agent-Space architecture into simulator Speed-Dreams in 2015. As a result he gradually developed three layers of agents from which parallel operation the vehicle control emerges.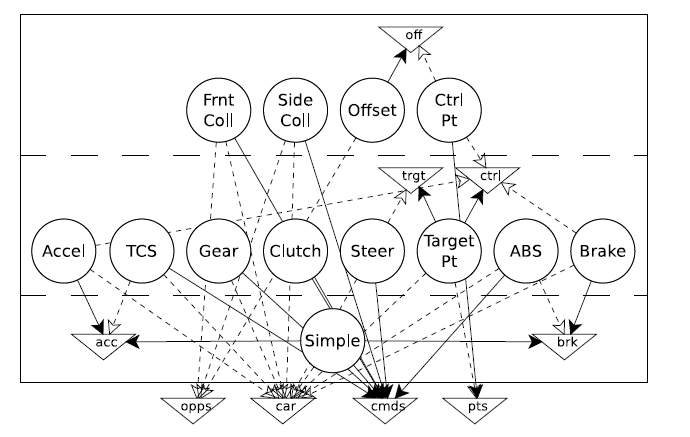 The lowest layer keeps the agent on track:
The middle layer speeds up car to maximum. It works fine only if there are no obstacles on the track.
The highest layer avoids obstacles and provides passing manoeuvre. Let's go racing.
The software is based on speed-dreams-src-base-2.1.0-r5799.tar.xz and can be downloaded here